Single Sheet, Folding 4-Page Leaflets:
This page has links to download single sheet Leaflets for seminars. They can be folded into a convenient 4-page booklet.

Detailed Instructions to print and fold them are also given below. Click on the link below to open the pdf document.
Instructions to Print and Fold into a 4-page Leaflet
There are two A4 size pages to be printed. Both pages are designed to print in landscape mode.
Click on the aboe link to open the document (pdf file)

Print Page 1 of the file in a blank A4 size sheet. You will see Page 4 and Page 1 printed at the bottom of the sheet. (Fig.1)
Print Page 2 of the file at the reverse side of the same A4 sheet. You will see Page 2 and Page 3 printed at the bottom of the sheet (Fig.2).
Having printed the 2 pages back to back on a single sheet of A4 paper, hold the sheet in landscape mode with page 4 and page 1 showing on top (Fig.3).
Fold the paper backwards vertically from the middle so that it becomes a 4 page leaflet and Page 1 shows up as the first page of the leaflet (Fig.4).
Fig. 1
Fig. 2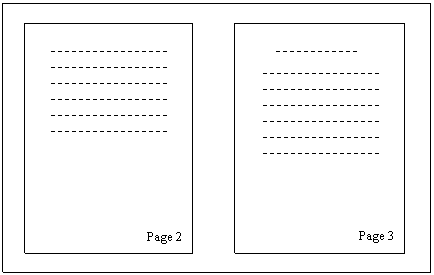 Fig. 3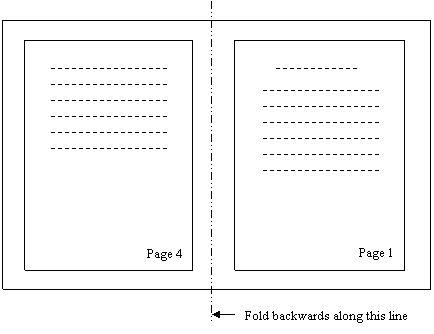 Fig. 4