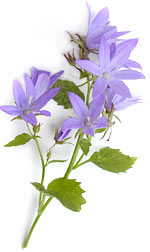 Ice Breaking and getting to know the audience
Avenues available in the Industry
How to choose between the vast menu of technologies
How to Identify your strengths and technology preferences and How to master those technologies
Hard Skills required in the Industry
Soft Skills required in the Industry
Student Presentations of projects done by them within or outside their curriculum.
Other Optional Topics:
How to Excel in Group Discussions (Even if you know nothing about the Topic)
Knowing Your Inner Self and Goal Setting
Goal Orientation
Testimony:
See on-the-job true stories of having developed IT skills in fresh graduates and others at http://pukamble.tripod.com/coe
About Prem Kamble

Prem Kamble is a Management and IT Consultant. He is an expert in People, Processes and Technology Last he was Vice President and Head of Global Software Infrastructure for Sutherland, a multinational BPO. He has been a CIO for over 20 years in manufacturing and service companies and also worked as Software Delivery Head in SEI CMM Level 5 companies.
He has a bachelor's degree in Engineering from IIT, Bombay and post-graduate degree in Management from IIM, Calcutta. He has passed Advanced Management course called "Energo Cybernetic Strategy" (EKS) with flying colours from a German Institute. He has also attended self-development programs like Est, Forum, Advanced Course, SELP (Self Expression & Leadership Program), etc. organised by Landmark Education Foundation, USA which have helped him to develop a broader outlook and a different way of thinking.
As Software Delivery Head in DSQ, he had a record breaking performance of delivering all projects on time, to-spec and to the utmost delight of the customer. His other achievements were highest repeat orders and highest resource utilisation. As Head of IT in companies, he has been extremely successful in developing and implementing computerized systems in the toughest of situations. He attributes these successes to his close understanding of the Managers' expectations and fears, and an equally good 'finger-on-the-pulse' of the technology folks to motivate them to give their best.
Apart from a very strong technology background from IIT, he is a very practical, people oriented and process oriented manager with eyes firmly on business benefits. He has been a student throughout his career and has been taking notes on all aspects of the work that he did. These notes have been the basis of his analysis, thinking and writings in his articles and blogs. His writings on diverse topics like technology, management, psychology and spirituality show very deep, intuitive and original thinking. . He brings the same originality to his seminars and workshops, which bring new insights straight based on deep analysis of experiences on ground zero, not based on books and journals.
He has published articles on InfoTech management in the country's leading magazines. Most of the articles display an 'out-of-the-box' thinking and a knack to see what is not so obvious. He has also written on psychology and spirituality. He has authored a book titled "God in Two Minutes", which is a "Scientific" analysis of God and Religion. Though these areas of IT Management, Psychology and Spirituality may seem to be poles apart, Prem believes that they are actually very closely related - both are a study into the human psychology of change. You can find most of his articles on the net by searching on "Prem Kamble" or "Mentomatics", a word he has coined. Google search on "Mentomatics" shows references only to his work.
Credentials and Articles
Success Stories (Real life cases):
Blog :
Other Articles on IT Management:
Published eBook "God in Two Minutes