Summary: Behavioral IT® is a new term coined by Prem Kamble. Prem has a two pronged approach to define Behavioral IT. One, it is an essential skill for for all Managers, particularly CEOs, CXOs and Department Heads to succeed in this IT-Driven Corporate world. Secondly, Prem has also developed a Behavioral IT Model of IT Implementation to ensure success of the transitions to the new systems.
Preface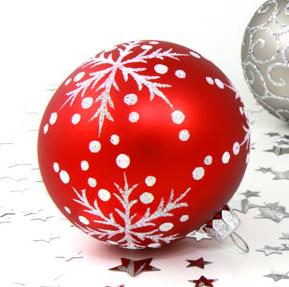 "Behavioral Finance" and "Behavioral Economics" are relatively new topics of study in the areas of Finance and Economics respectively. They explore the impact of human behavior and psychology on decisions like investment and spending.
There is a scope for a whole new area of study and research which I call "Behavioural IT". IT is not all technology. People are an important part of the technology game. It is very well understood that software development is a people intensive activity unlike a manufacturing activity where machines are involved. But what is not very well appreciated is the role that people at all levels of an organization play during the implementation of software, a step which is the last mile without which no IT activity can be complete or meaningful. Implementation impacts much larger groups of people as software gets rolled out to reach all the users in the company. Attitudes, mindset, beliefs, misconceptions, fears and behavior of people at all levels play a significant role in the success and failure of this phase of IT projects.
Behavioral IT® is a study of behavioural aspects of IT Implementations that can make a difference between success and failure of process automation projects in any company. Alternately, Behavioral IT® skills are the skills required by all managers to manage people and processes in this rapidly changing environment - where most of the change is IT-Driven Change.
Behavioral IT Model of IT Implementation

Behavioral IT Model is based on some fundamental researched behavioral traits. It accepts them as unavoidable normal natural human traits, and without being judgemental or making a fuss about them, tries to make processes and systems that work and bring about the change to give the desired results.
Model Description
Basic Behavioral Traits which Impact IT Implementations
coming soon...
Behavioral Traits and their Impact on Different Phases of IT Implementation
coming soon...
Comments? Feedback? Click here
Related Readings:

Managers Don't Need IT Skills - They Need Behavioral IT® Skills
Behavioral IT® - A Multi-disciplinary Approach to Address the IT Woes of Businesses & Top Professionals
Coping with IT Disruptions - the Behavioral IT® Way
Behavioral IT®: Is the IT Scenario Really So Rosy?
Importance of Behavioral IT® in Software Product Management
Behavioral IT® Model of Successful IT Implementations
More Seminars for CEOs, HoDs and Senior Managers by Prem Kamble
Behavioral IT Course for MBA Students - The first of its Kind in the World!
Seminars for CIOs and IT Managers
Articles and Real Life Case Stories by Prem Kamble

Top Management Seminar on Behavioral IT

Unique Behavioral IT Seminar for Top Managers